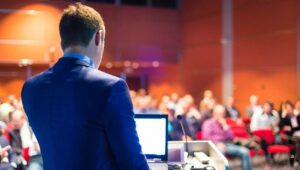 What we do!
JRH Recruiting and Consulting is a dedicated partner helping you create and develop the best team possible. We are focused on the Manufacturing, Continuous Improvement and Operations fields. Before starting JRH Recruiting and Consulting, I spent 9 years in the US Marine Corps and then 15 years in Manufacturing Operations, holding positions from Production Supervisor to Operations and Plant Manager. Throughout my career I realized that the key to creating a successful organization was finding and developing the right team. My passion became creating teams and why I founded JRH Recruiting and Consulting.
Why JRH Recruiting and Consulting
Why Work with JRH Recruiting and Consulting? Because we look to become a strategic partner, helping you improve the talent on your team. We are not just looking to find people that check off a few technical skills and send them over to you. We look to establish a relationship with a small group of companies, so we can get to know who you are, how you operate and what your values are. By doing this, we can look for the right people who will fit your culture and help you succeed and grow your business. We want to be your strategic partner, finding and developing the talent you need to be successfully.
Our number one goal is to help you create and grow a successful business. There is no greater asset your organization has then your people. We are here to help you find and develop that talent.
Background
15 years in Operations Management. Instructor at Madison College since 2016. 9 Years in the Marine Corps. Served as and Intelligence Officer
Education
Dual Masters in Organizational Leadership and Management with Specialization in HR. Lean Six Sigma Black Belt, Lean Operations Management Certified.